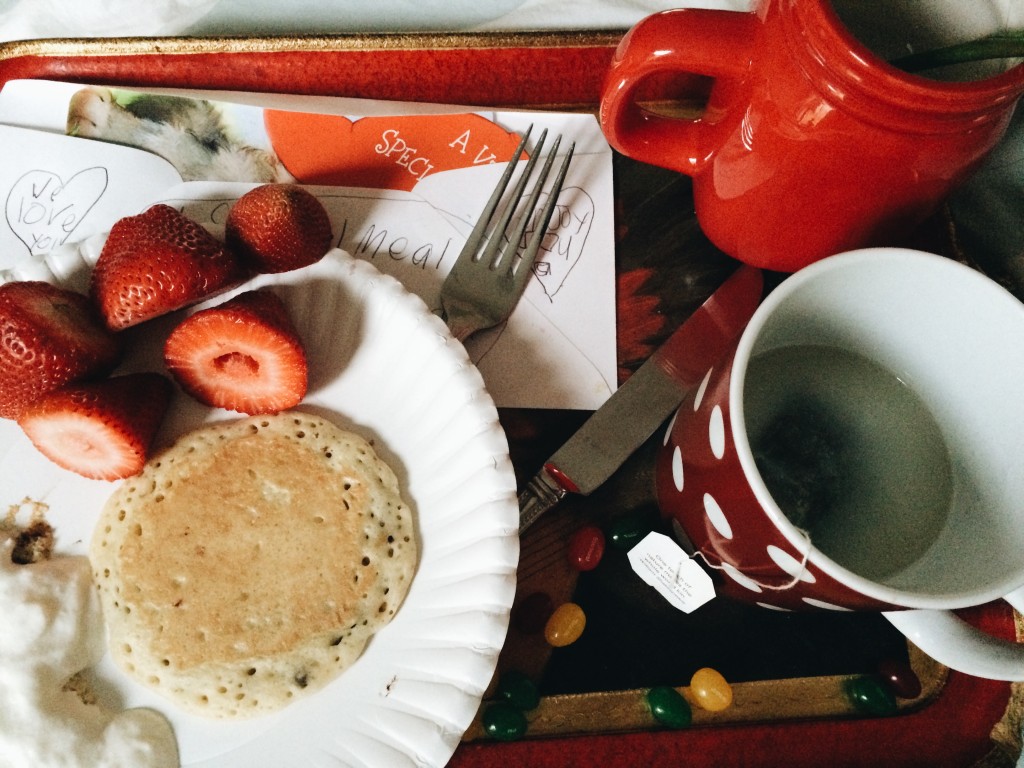 This morning I woke up to pancakes, already made.
This is new for us, this season where I don't have to make the pancakes on Saturday morning, and my husband doesn't either.
When I was a new mom and had three kids three and under, Saturday morning looked like every other morning – get a few sippy cups and a bottle of milk and some breakfast, and then everything else they needed between the hours of 6am and 7pm. I would crash after they went to bed like a waitress who just worked a double shift because, well, I did.
Sometimes, when I hear from a mother who has two or three kids, aged five and under, who is swamped and going through Hard Days and not thriving and barely surviving, I want to grab her hand and tell her that she is in the Hard Days and that it will get better. Then I want to give her a glass of wine.
And when other parents hear how many kids we have and they are like, 'I couldn't do it. No way. I could never have more kids.' I nod because I know they are thinking about the Hard Days. And I know they are wondering why would I want more of that?
But what I want to say to them is that after the Hard Days, there is another season of motherhood that awaits. That there are so many Good Days, when you have older kids that love on the little kids, when you are seasoned and you don't sweat every stage, because you know that it will pass, so instead you can enjoy parts of the stage you are in and leave the bad parts because 'meh, its just a stage.' When you figure out how to ask for help and are lucky enough to find it, or are sleep deprived and begin to appreciate sleep like you never have before, and suddenly, every night that you get more then four or five hours is magical. When you can all agree that you are arguing because you are hungry.
And there will come a day when you wake up and someone else made the pancakes on a Saturday morning.
The poet Beth Alvarado captures the early days of motherhood so well:
And all this: the doubt, the loneliness, the fear no one can assuage, not even your mother for you are the mother now and even though you might want to hide in the closet, 24/7, crying, you cannot. Someone needs you, a someone you don't even know. Look into his eyes, he is a mystery. Face it. That's why his name doesn't fit him, and why no name would. Who is he? And he gazes at you with unfocused eyes. He does not know you, except by the smell of your skin, the sound of your voice. He cannot see you and, because you are his mother, he may never be able to see you, not clearly. Your beginnings are too close, skin against skin, this is a love affair, admit it. You will never recover.
Early motherhood is lovely and lonely and you can't quite wrap your head around how your life has irrevocably changed. It is an intense love, like a blow torch flame. But later motherhood is like a cozy fire, the kind you can warm your hands on. It is almost like getting a college roommate. You start to stay up and watch shows together, and you teach them how to use the treadmill and play golf or tennis. You order sushi and ski together and start to wear the same shoe size. You fight over who gets to play the next song. You enjoy life together and start to recognize shimmering signs that they are becoming equipped to enjoy life even without you.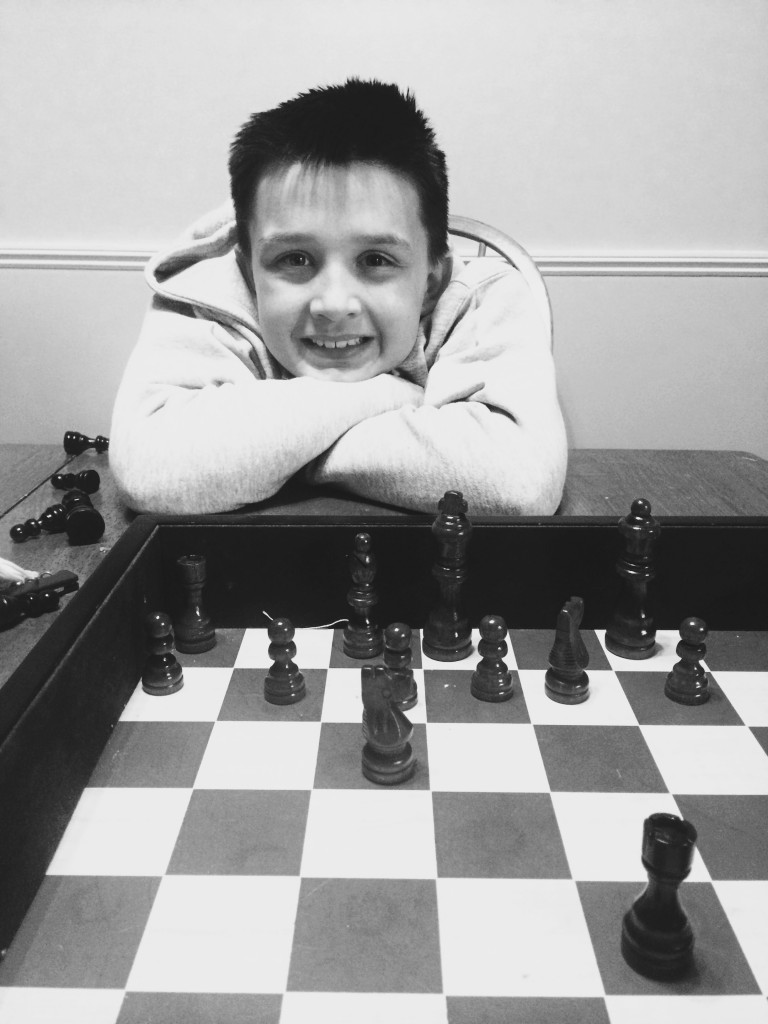 To be clear, there are many Hard Days before you get to the Good Days. You will burn a lot of pancakes and muffins and cookies while you teach them how to cook, and clean up flour and egg shells and spilled vanilla. You will soak your sports bra right through trying to teach them how to ski. You will have them glare and argue with you that they don't want to take piano lessons, and then enter into hostage-level negotiations before they agree to try it twice, where they will fall in love with their teacher and fill the house with the sound of "Jingle Bells" in the weeks leading up to Christmas. You will lose your mind trying to fit them all for sports shoes before school starts, getting all those little people lined up to put their foot in the foot measuring tray, and then stand on one leg – no the other leg, the one in the tray – and then a few months later they they will hop out of the car at Lacrosse practice and wave 'bye.
And soon you realize that they are on their way to becoming caring, functioning people. And they will ask you 'what is the Cold War?' and beat you at chess and they will sing love songs to their little brothers. They will pick out a pink mug that says 'XOXO' for your Christmas present, and buy it in the checkout line using their own money at Target.  And they will know how to make pancakes, all by themselves, and you will realized that that is kind of poetry too.
And so when they ask me why I would want more kids, why I would go through sleep deprivation and the terrible twos and potty training again, and possibly skip out on a Hawaii vacation, or maybe any vacation, my answer is this: because of the way they make pancakes. The are so so good. You should try them.