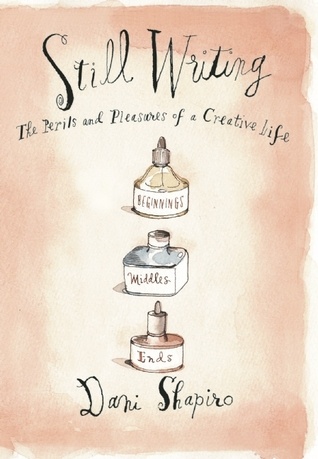 This blog has been radio silent because I have been in a cave writing my book. It is a good thing to go into the cave, but I also love reaching out to say hello. So feel free to picture me, looking pasty white, eyes squinting from the sun that I haven't seen in a long time (which is actually true both literally and figuratively. I am looking at you April snowstorm).
Since the work of writing is sometimes heavy lifting, I am going to keep it light here (and I forsee the need for more light blog posts ahead, hence the Vol. 1 in the title. You probably already figured that out though).
And I am also happy to share that I am planning a few Food Blog posts over on The Humble Onion. Writing about food in my memoir made me miss food blogging so much, so I am thrilled to have some time in the next few weeks while I wait to hear back on my recent draft – keep your eyes out or go over and subscribe if you want to get them in your email.
\\ First up, let's talk about Still Writing by Dani Shapiro  – you may have seen me post about it on Instagram over our winter break that I was loving reading this book. I first heard of Shapiro in a Memoir writing class that I took, and Still Writing just sounded like exactly what I needed to read to get me past the first draft of my book and it's endless questions. Everyone needs a guide or a mentor on their journey and for this book, Shapiro was mine. She painted what my life needs to look like to write well, and it is to go into the cave and write. So I did. 3 days a week, from 9-1. She is such a nurturing, caring teacher. Pretty soon after starting her book, she was the voice in my head that coaxed out better writing.
\\ Mimi Thorisson – Voted #1 Blog for making us all have a case of life envy, I am so happy to find out she is expecting again! Both a baby and a cookbook! She makes having lots of babies and cooking beautiful food look easy. And I just picked up some French wine from the vineyards of the friend and neighbor in this post in Medoc. My local wine store has tons of wine from Mimi's town.
\\ My Paris Kitchen – David Lebovitz is one of my favorite food writers, and his cookbook is on sale for $1.99 on Amazon for Kindle Edition. Get!
\\ This T-Shirt – is marked down from $2400 to $1200! Oops. My bad. I meant to link to this shirt. I kid you not, the first one is what came up somehow when I went to go search for the JCrew one that I just got. Who has $1200 for a T-shirt!?
\\ Moscow Mules: My husband and I got out this past weekend and I finally had one of these with apricot syrup in it, it was SO good and refreshing. Of course I had to go get the makings for them the next day (not hard, there are only three: Ginger beer, vodka, lime juice, and garnishes like lime & mint.)I also feel like I should show you this picture of one that is NOT in a copper mug so you don't feel like you have to go out and buy them to make this. Jelly jars will work just fine: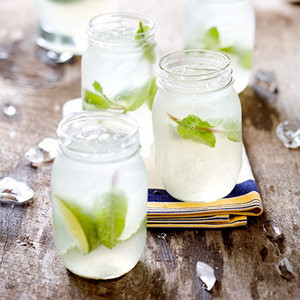 The Ginger Beer I picked up had alternative recipes for the Mule which only involve using a flavored Vodka. Blueberry vodka + blueberries with the lime, Raspberry Vodka with Raspberries. I also saw one called the "Mexican Mule" using tequila instead of vodka, which sounds yum. I love having options, and this drink is just in time for summer, which feels like a bitter, distant memory since it snowed today.
\\  Have you seen Zootopia? We saw it as a family recently and I've been obsessed with this song running ever since.
\\ Whine About It by Matt Bellasai – Have you seen this show on Buzzfeed where comedian Matt Bellasai drinks wine and sits at his desk and whines about stuff? My best friend showed them to me when we were on a recent trip together and we basically cried until we had to go to the bathroom. Warning: he definitely swears and gets drunk so if that is not your thing, you may not like it. But I totally feel like it pulls out some funny, uninhibited truth at times.  If you are willing to let decorum go in the name of funny, then prepare to watch them back to back, with tissues for the laughing tears and probably a glass of wine.
Ok, I am going to go for a run if it warms up a degree or two. Hope all is well in real life land for you, and I hope to see you here in blog land soon. xoxo Katie